---

In 2012, following sixty years of apostolic teaching ministry to the body of Christ, the Embassy School of Leadership was born in the heart of Dr. Ron Cottle. His dream was to bring the whole of his life curriculum (legacy) together in one compilation with "handles" for others, including emerging leaders to access. An academic packrat, Dr. Cottle has worked tirelessly in his home office for the past two decades cataloging hundreds of three-ring notebooks containing his personal study notes, his fifty-plus college courses with over 500 hours of video instruction, his fifty-plus books, his hundreds of preaching outlines, his publications, articles, and newsletters.

In the summer of 2017, Dr. Cottle was reunited with his spiritual son, Thomas Hale, of Russellville, Arkansas. An experienced pastor and administrator, Thomas is gifted with the grace to accomplish the voluminous task of compiling the teaching legacy of Ron Cottle. Working together, they launched the Embassy School of Leadership in the winter of 2018. They are "aligning (katartizo) the saints" (God's "Ekklesia") for service in God's Kingdom. Follow this link for an introduction to "Katartizo - Not Equipping: The Primary Task of Apostles."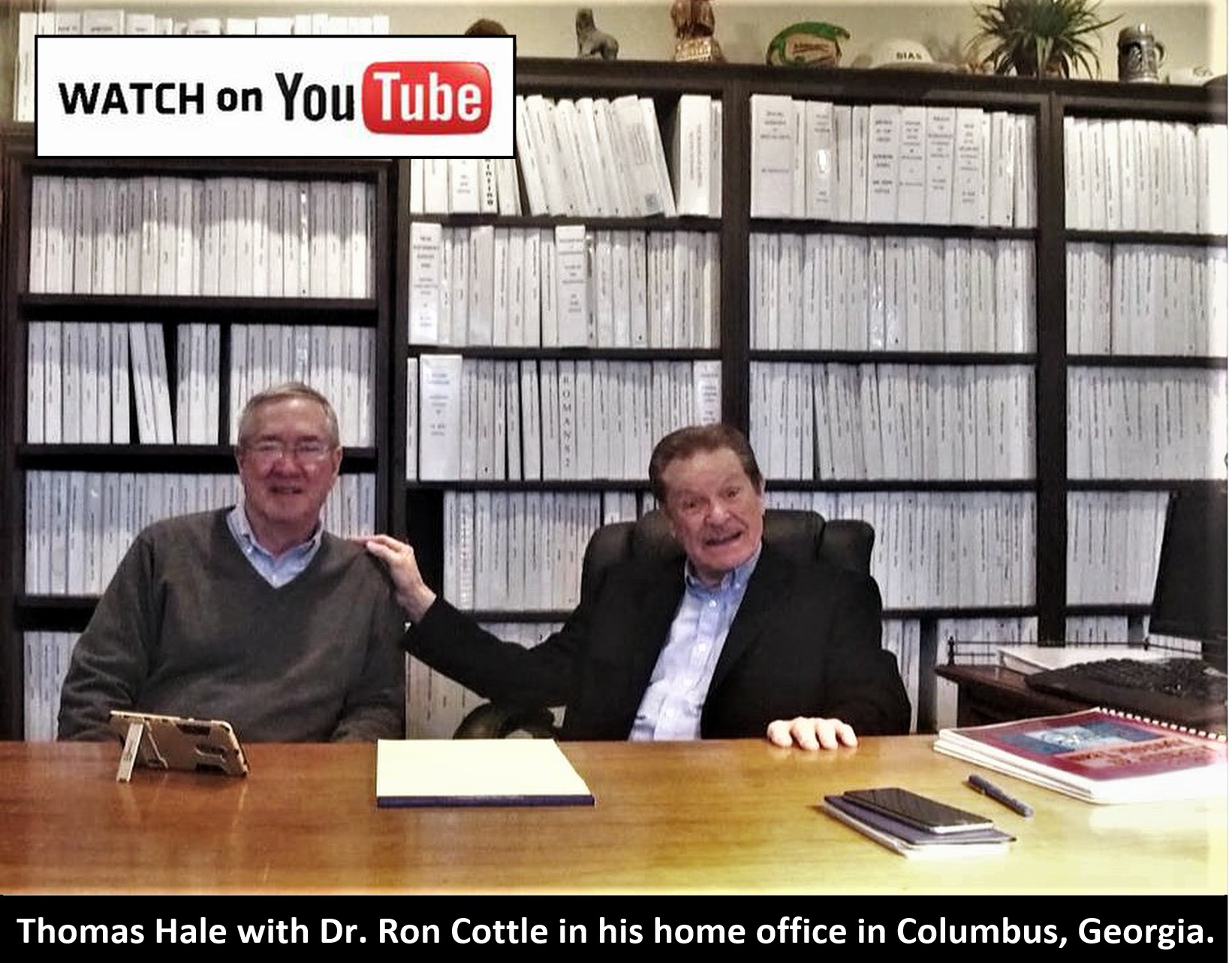 As you would expect from a teacher, Dr. Cottle has cataloged his life into a four point outline:
The Apostolic Stream (Apostolic Studies) - Teaching and training on the emerging "Third Reformation of the Church" that is building the "Ekkelsia" of God in the earth.
The Biblical Studies Stream (Biblical Studies) - Teaching and training from the Word of God.
The Leadership Steam (Leadership Studies) - Teaching and training on leadership development and the how-to's of raising up leaders (spiritual sons and daughters).
The Word for the World (Speaking Studies) - Audio and video resources, sermon outlines, teaching notes and homiletic training for pastors and teachers.
The Embassy School of Leadership offers courses and resources in these four streams of teaching. Dr. Cottle's teaching style has been called "scholarship on fire" by those who have attended his lectures. It is clear, dynamic and inspirational. His unique style contains the compassion of a shepherd, the urgency of a prophet and the wisdom of a statesman. His teachings will help today's spiritual leaders and other sincere "thinking Christians" to discover the mystery and the majesty of the Bible.
Dr. Cottle is founder and President Emeritus of Christian Life School of Theology (CLST Global), founder and President Emeritus of the Apostolic Council of Transformational Servant-Leaders (ACTS), founder and President of the Embassy School of Leadership (ESOL) and a key voice and leader in the International Coalition of Apostolic Leaders (ICAL).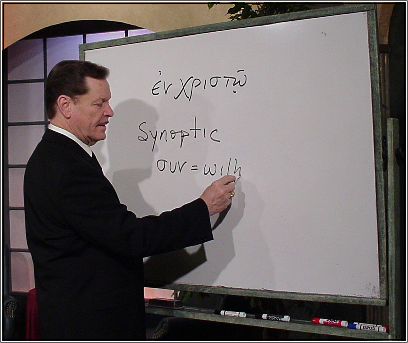 He received a diploma in Theology from Southeastern Bible Institute, Lakeland, Florida, a B.A. in English-Religion, Florida Southern College in Lakeland, Florida, the M-Div. from Lutheran Theological Southern Seminary, Columbia, South Carolina, and both the Ph.D. in Religion and the M.S.Ed. and Ed.D. in Higher Education from the University of Southern California, Los Angeles.
---
FREQUENTLY ASKED QUESTIONS
How much do Embassy School of Leadership courses cost?

Individual courses require an investment of $29 to $59 per student per individual course. Individual courses are also bundled together and discounted.

Curriculum for study groups is also available for $99 per group plus the cost of student materials. See our available group courses for details.
How do I pay for a course?
Payment for all Bible Embassy courses may be done by credit card or by a PayPal transaction.
What if I am not satisfied with a course?
The Embassy School of Leadership offers a thirty-day, money back guarantee. We gladly make this guarantee because we know you will love the courses.
What is included in the course curriculum?

Students enrolled in a single course or a bundle of single courses receive the following materials on the course curriculum page:
Online viewing and download/printing access to the course syllabus (lecture outlines)

Online viewing and download/printing access to the course textbook

Online viewing access to video lectures of Dr. Cottle (usually ten, 50-minute lectures)

Options to purchase an E-Book of the course textbook and/or a paperback of the course textbook
How long do I have access to a course that I enroll in?

Students enrolled in single or bundled courses have unlimited and unending viewing and listening rights across all computers and mobile devices that a student may own or have. Study groups have access for ninety days.
How can I get more information about the Embassy School of Leadership?
Send an email to thomas@roncottleministries.com.
How do I get started?
Simply enroll as a student (see button in page header) in the Embassy School of Leadership, pick your course and enroll in the course as a student to start getting aligned!
---